Darkness , darkness everywhere ... 
https://www.youtube.com/watch?v=uSodCuo73ig
On dirait les Lost
 . Je ne sais pas si c'est le clip officiel mais je pense que oui . 
Dans le clip on peux voir des motards ... Vous savez , le légendaire esprit d'entraide des motards ? 
Et d'ailleurs ce choix est justifié . Prenons les paroles :
Paroles:
Now your time has come a storm of iron in the sky,
War and murder come again, lucky if you die.
No way to rescue destiny, scream and curse in vain,
You will never be remembered, no one knows your name.

When the music changes then all is broken down,
Mighty cities laid to ruin, burning to the ground.
Murder is become the law; you cannot make a stand,
Chaos rules the world now mortal, brotherhood of man.

You cannot hide the truth from me I know what's in your heart,
Greed and jealousy each equal, all your days now dark.
Mighty mountains fall in dust the world falls into hell,
Faith in lying prophets, no one to lift the spell.

Monsters rule your world are you too scared to understand?
You shall be forever judged and you shall surely hang,
We live and scrape in misery; we die by our own hand,
And still we murder our own children, brotherhood of man.

Blood on all our hands we cannot hope to wash them clean,
History is mystery do you know what it means?
Slaughter, kill and fighting still and murdered where we stand,
Our legacy is lunacy, brotherhood of man.

We are worse than animals, we hunger for the kill.
We put our faith in maniacs the triumph of the will,
We kill for money, wealth and lust, for this we should be damned.
We are disease upon the world, brotherhood of man.
A la lecture des paroles , vous pouvez constater que la chanson dépeint bien la connerie et l'égoïsme des êtres humains . Donc le choix des motards est pas si con que ça , étant donné qu'ils s'entraident souvent (esprit motard) ... Là où certaines personnes en on strictement rien à battre . Jolie opposition paroles/clip
 .
Enfin bref , enjoy
 .
____________________________________________________________________________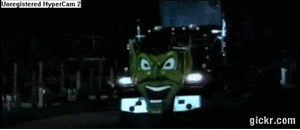 Fan inconditionnel de voitures, de Metallica et adolescent trop curieux
Mon Deviant Art :
http://fast-subaru71.deviantart.com/
Ma chaine YouTube :
https://www.youtube.com/channel/UCQjfPoVinAu5_oBRRMNJBhQ
Spoiler:
Niveau: 51




Age

: 18


Localisation

: Bourgogne (71)


Réputation

: 170


Messages

: 1123


Date d'inscription

: 14/07/2014



Je suis pas très fan de Motörhead et j'ai en général un peu de mal avec les chansons un peu longues (+ de 5min - sauf exceptions).
Et pourtant j'ai bien aimé celle-ci, même si le chant n'est pas très extraordinaire.
Au fil des écoutes, il en est de plus en plus accrochant.
____________________________________________________________________________
Facebook :
https://www.facebook.com/profile.php?id=100009909019107
Je partage régulièrement des musiques et autre contenu cool.
Saucisse.
Niveau: ∞




Age

: 17


Localisation

: Lorraine, Meurthe-Et-Moselle (54)


Réputation

: 100


Messages

: 1133


Date d'inscription

: 01/07/2014



---
Permission de ce forum:
Vous
ne pouvez pas
répondre aux sujets dans ce forum